Complimenary Webinar – Operational Excellence in Safety: A Lesser Initiative Is Not an Option
August 24th at 2pm EDT

Sponsored by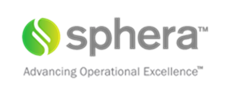 Add this event to your calendar
---
Safety incidents can have a significant effect on stocks, employee morale and insurance premiums, and invite unpleasant regulatory scrutiny by the Occupational Safety and Health Administration. Workers' tunnel vision, lack of safety precautions, and inadequate training are just a few of the many root causes of injury incidents.
Safety managers and executive management can collectively establish a robust safety culture and work environment by adopting sound safety principles, operational processes, and a user-friendly technology platform. A comprehensive approach not only saves lives but also improves the cost of doing business by reducing insurance premiums.
Join us on August 24 for a free webinar, where Kelly Bernish, director of safety, security, and risk management for the City of Fort Collins, will outline how to successfully make the operational excellence journey and will provide real-life tips on how to continuously strive for the best environment for your employees.
You'll learn how to:
Develop and achieve behavioral safety initiatives
Implement operational safety activities
Demonstrate a robust safety framework and a variety of metrics to regulators, investors and other stakeholders
Use the power of storytelling
Get employees to think about risk analysis when making decisions