Complimentary Webinar: ANSI/ISEA 107-2015
August 16th at 2pm EDT

Sponsored by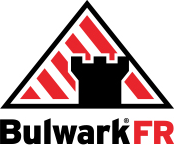 Add this event to your calendar
---
Recently, ANSI/ISEA 107 underwent an extensive overhaul. The new version merges ANSI/ISEA 107-2010 and ANSI/ISEA 207-2011 into a single document that considers all occupations faced with low-visibility hazards, including public safety workers.
The changes outlined in this revision will impact wearers of high-visibility safety apparel (HSVA) across a wide range of industries including construction, oil and gas, and law enforcement, among others.
This webinar will explain how the changes to ANSI/ISEA 107 affect your safety program.
What has changed in ANSI/ISEA 107
What makes a garment hi-vis
Which industries are affected by this change
How to properly select hi-vis clothing
What the new labeling requirements are for hi-vis clothing
and more
---