---
Every year, more than 2,000 workers are treated for severe burns from arc flash incidents. These incidents are both devastating to the victims and costly for employers – in lost time, workers' compensations and medical costs, and even potential OSHA citations.
Violations of OSHA's electrical safety standards – particularly after a serious injury or fatality – can easily lead to six-figure fines, and tort cases can reach into the millions of dollars. Therefore, it's imperative that employers take the necessary proactive steps to protect both employees and electrical contractors from arc flash and other common electrical hazards.
When designing a comprehensive electrical safety program, reconciling OSHA's regulatory requirements with the NFPA 70E electrical safety consensus standard is often a key pain point for employers. While NFPA 70E is updated every three years and is current to 2018, OSHA's electrical safety rule has only been updated to parts of the 2004 version of NFPA 70E. Yet OSHA inspectors use NFPA 70E as a reference when they inspect workplace electrical safety programs. The result is confusion for safety managers seeking to use NFPA 70E to implement their electrical safety program while maintaining compliance with OSHA standards.
Join us on May 20th for a free webinar with Lee Marchessault, President of Workplace Safety Solutions, Inc. In this webinar, Lee will discuss how to integrate OSHA's electrical safety regulations and NFPA 70E consensus standards to implement an effective and comprehensive electrical safety program.
You'll learn how to:
Identify key differences between OSHA electrical safety regulations and NFPA 70E electrical safety consensus standards as related to arc flash hazards
Avoid workplace safety violations, injuries, and fatalities related to electric shock and arc flash hazards
Recognize how NFPA 70E 2018 relates to OSHA regulations, and how it can help you develop an integrated electrical safety program
Identify methods for selecting appropriate electrical personal protective equipment for your employees
Meet your training obligations for qualified and unqualified workers


---
This webinar may qualify for 0.15 Recertification Points for CSPs, CHSTs, OHSTs, 1 CMP credit for CHMMs, and eligible for CM credits for CIHs who attend. Professional Development Hours (PDHs) or Continuing Education Credits/Units (CECs/CEUs) may also be available for EHS managers participating in this webinar (please note that webinar participants are responsible for exploring their accrediting agency requirements to have their educational credits approved for credit).
Speakers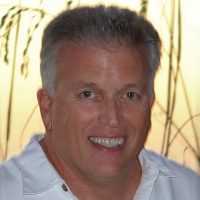 Lee Marchessault
President
Workplace Safety Solutions, Inc.
Lee Marchessault is the President of Workplace Safety Solutions, Inc. He started his career in the Electric Industry in 1978 as a power plant apprentice operator, then moved to metering, substation, generation, and transmission maintenance electrician, and after 20 years in the field, he became the Safety Manager for the power company then founded Workplace Safety Solutions, Inc. in 2002. Lee is a licensed Electrician and has a BS from Johnson State College. He is an instructor for the OSHA Training Institute Regions 1, 2, and 4, responsible for electrical standards programs and provides expert witness services. Over the past 20 years, Lee has written numerous articles in national publications and continues to present electrical safety topics for International venues. He is on the Electrical Committee for NFPA, a voting member of the ASTM F18 Committee, and an active member with other organizations including ASSP, IP, and has been a regular speaker for the National Safety Council Congress for over 20 years.