March 20, 2019 at 2pm ET
Sponsored by: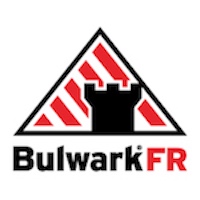 ---
The proper selection of PPE is very important—especially for those with a demonstrated arc flash hazard.
This free webinar will guide you through the proper selection, use, care and maintenance of FR/AR garments to protect against arc flash.
You will also gain a thorough understanding of the regulations, standards and program implementation "best practices", including detailed information on layering for arc flash protection.
Register now & learn that a successful FR/AR clothing program is not fully defined if it does not place restrictions or set guidelines on clothing to be worn under the FR/AR uniform. Under the worst circumstances, lack of guidance on base layer clothing could leave an employee at risk for burns.
Can't attend live? That's OK! Register now, and watch on-demand later. 
---
This webinar may qualify for 0.15 Recertification Points for CSPs, CHSTs, OHSTs, 1 CMP credit for CHMMs, and eligible for CM credits for CIHs who attend. Professional Development Hours (PDHs) or Continuing Education Credits/Units (CECs/CEUs) may also be available for EHS managers participating in this webinar (please note that webinar participants are responsible for exploring their accrediting agency requirements to have their educational credits approved for credit).
Speakers

Derek Sang
Technical Training Manager, QSSP, IASHEP
Bulwark Protective Apparel
Derek Sang has been involved with the Flame Resistant Clothing industry in a variety of roles from the service, manufacturing and garment sides of the business for over 20 years.
The first 10 years of his career Derek worked directly with end-users developing and implementing Flame Resistant Clothing programs specific to the customer's hazards. Over the past 11 years Derek has worked closely with fortune 1000 companies educating them on the various fabrics, FR technologies and the dynamics of Arc Flash and Flash Fire hazards as they look to develop FR Clothing programs.
Derek has developed and conducted over 250 educational and informational seminars on the Hazards of Arc Flash and Flash Fire for a variety of companies, associations and organizations including ASSE, BLR. NSC, VPPPA, NJATC, NECA, CAER.
In his current position as a Technical Training Manager, Derek has developed over 40 hours of training curriculum for Bulwark University. These training efforts cover all aspects of FR clothing and are delivered utilizing live class courses, on line training, webinars and seminars. Bulwark University focuses on non-commercial training for individuals and companies on the hazards of Arc Flash and Flash Fire and how to properly design and implement a FR Clothing program.
Along with being a recognized Subject Matter Expert (SME), Derek is also a Qualified Safety Sales Professional (QSSP), Certified Environmental, Health, Safety Professional (IASHEP) and Certified Safety Health and Environmental Technician (IASHEP)
Recent publications include –
"How to Navigate the FR Clothing Market" Incident Prevention Magazine, June 2015
"Designing an FR Clothing Program for O&G", ASSE PDC, June 2015
"Importance of NFPA 2112", Oil Review Middle East, August 2014
"The Importance of Specifying NFPA 2112 Certified Garments for Flash Fire Protection" OH&S, March 2014