Complimentary Webinar: Overcoming Compliance Drift with the Three Pillars of EHS Management
July 27th at 2pm EDT
Sponsored by:
Featuring: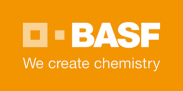 Add this event to your calendar
---
The first task of any EHS leader is to ensure the firm is in compliance with relevant regulations at all times. Validating this claim is the fact that, according to the Verdantix survey of 301 EHS decision-makers, 94% stated that the CEO considers the core function of EHS is to achieve compliance.
However, considering compliance is a moving target, the relationship between an organization's regulatory exposure and operational characteristics must always be monitored, and compliance management must be revised accordingly. When utilized simultaneously, the three pillars of EHS compliance – software, regulatory content and human expertise – make this process efficient and effective.
Join us for this free webinar, where we'll cover:
EHS compliance statistics and trends
Benefits of a proactive compliance approach
Strategies for maintaining EHS compliance
An EHS systems implementation case study
As a bonus, all attendees will receive a complimentary copy of the Verdantix Three Pillars of EHS Compliance Report!
Click here to register today!