Free Webinar: PPE & Combustible Dust – The Often Overlooked Piece of Protection
Your sponsors: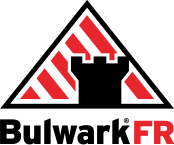 ---
Are you concerned about how NFPA® 652 impacts your safety program? In this webinar, you will get straight-forward talk about Combustible Dust (CD) and how NFPA® 652 addresses the hazard.
Bulwark's resident FR Expert, Derek Sang, will provide an explanation of the combustible dust hazard, a step-by-step guide to both the new NFPA® 652 standard and the industry flash fire standards, NFPA® 2112 and 2113, which will cover the selection, use, care and maintenance of FR garments.