Free On-Demand Webinar- Procurement's Impact on Safety: The Game Plan for Ensuring that Product Purchases Don't Undermine Workplace Safety

Sponsored by
---
Procurement and safety go hand-in-hand. Both teams have a responsibility to keep the workplace safe and free of any potential hazards. In addition to find the best products at the best prices, procurement officers also need to consult with safety officers to ensure that the products they purchase are not a threat to the organizations safety program.
Communication is key when it comes to safety in the workplace. Join us for a free in-depth webinar on December 15, when Jack Sullivan, Certified Safety Professional discusses the importance of safety and procurement team collaboration, ways to ensure safety in the workplace and how to develop your own pre-purchase checklist.
How this webinar will address these challenges:
We'll explain how OSHA regulations can impact the specifications for procurement orders for certain types of safety gear.
The details on a purchase order will determine of the correct safety gear is purchased for use in the company.
The more procurement personnel know about how PPE is used on the job the better they can specify purchase orders for safety gear.
Employees may not wear safety gear that is uncomfortable or that breaks or wears out easily. If they aren't wearing safety gear they could be injured on the job.
Register today!
(This webinar qualifies for Recertification Points. Holders of CSP and related BCSP certificates may earn 0.1 Recertification Points for attending this webinar. Other certificate holders qualify for continuing education points according to their certifying agency guidelines)
---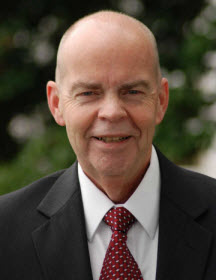 Your Speaker: Jack Sullivan CSP, CFPS
Managing Partner
Loss Control Innovations, a division of MC Innovations