Thursday, March 21, 2019 at 2pm ET
Sponsored by:

---
Mental health is among the most prevalent factors impacting the workplace in today's business environment, and supply chains aren't immune. Every year, on a global scale, about 1 trillion US dollars is incurred in lost productivity due to depression and anxiety. In addition, in any given year, around 18% of the US adult population is actively dealing with a mental health crisis.
Workplace stress can be difficult to notice but is a good indicator of more serious mental health problems that could be developing: anxiety, depression, trauma, even suicidal ideation. With some education, you can learn to spot signs of stress not only in your team but also in your contractors. Through simple, logical, and empathetic actions you'll be able to minimize harm to your workplace and protect your impacted team member.
These health issues take a toll on the workforce physically, emotionally, mentally, and financially. Unfortunately, this is not a trend that will be reversing itself in the future.
Join us on March 21st with expert Brian Knowler, lead trainer at Knowler Consulting, to learn:
An overview of the impact of stress/mental health issues on workplaces
Specific risks posed by workplace stress
Signs and symptoms exhibited by workers experiencing workplace stress
Tools to mitigate the impact of stress in the workplace
Tools to support affected workers
Can't attend live? That's OK. Register now, and watch on-demand later!
---
This webinar may qualify for 0.15 Recertification Points for CSPs, CHSTs, OHSTs, 1 CMP credit for CHMMs, and eligible for CM credits for CIHs who attend. Professional Development Hours (PDHs) or Continuing Education Credits/Units (CECs/CEUs) may also be available for EHS managers participating in this webinar (please note that webinar participants are responsible for exploring their accrediting agency requirements to have their educational credits approved for credit).
Speakers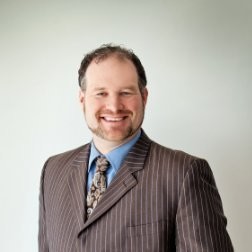 Brian Knowler
Lead Trainer
Knowler Consulting
Brian Knowler is a veteran police officer, licensed lawyer, speaker, and author who has been involved in criminal justice and law enforcement since 1994.
Brian has published two books about his experiences with mental health, trauma, and leadership: 'On the Other Side of Broken – One Cop's Battle With the Demons of PTSD' in 2016, and 'Career Suicide is Overrated' in 2018.
Brian speaks and trains extensively on issues surrounding trauma, leadership, and emergency services culture and has been consulted by media outlets and public safety organizations across North America. He is the creator of the CAPITAL L Leadership training program and host of a weekly Facebook Live show, 'The Capital L Leadership Show – Deep Dives Into Mental Health.'